Shattered Promises
Book 1 of the Shattered Promises Series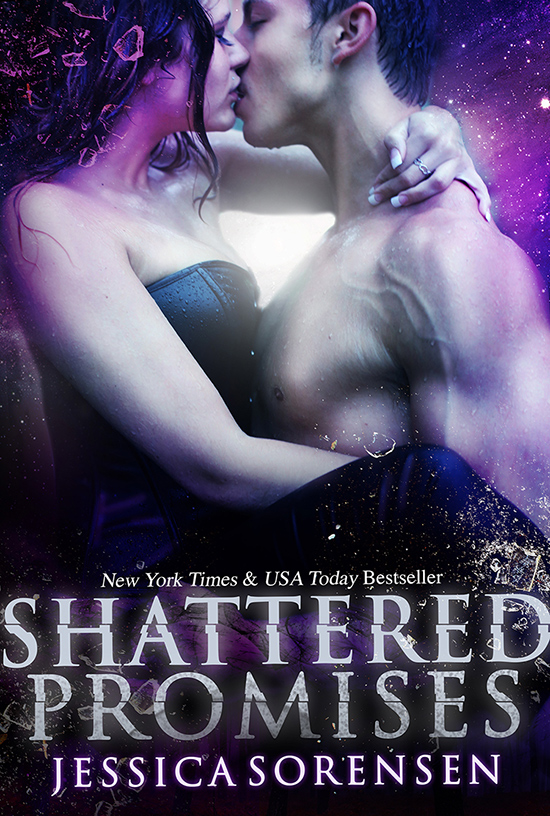 For twenty-one year-old Gemma, life has never been normal. She knows nothing about her past and has been haunted by the same monsters in her nightmares for the last few months. Unemotional and numb to life, she feels disconnected from everyone. Until the very first day she cries. After that, nothing in her life is the same.
Her emotions slowly surface and she starts experiencing love, happiness, and anger, feelings she never knew existed. But they leave her confused and she doesn't know whether to embrace them or run away from them.
Her life only gets more complicated when she meets Alex. Sexy, arrogant, and secretive, Alex can get under Gemma's skin like no one can. Yet she's drawn to him by an invisible connection she has no control over. She's also seen him before. In her nightmares.
Every part of Gemma's mind is screaming at her to stay away from Alex, but every other part of her is begging to get close to him. But the closer she gets, the more she realizes Alex knows more about her than he originally let on.
As secrets about her past unravel, Gemma's life becomes threatened. She needs to figure out what's going on, before she winds up dead. But the only person she can turn to for answers is the one person she isn't sure she can trust.
**Mature Content Warning** 17+ for language and sexual content. (A re-imagining of my young adult book, The Fallen Star, told as a New Adult Paranormal)