Chasing Wishes
Book 1 in the Capturing Magic Series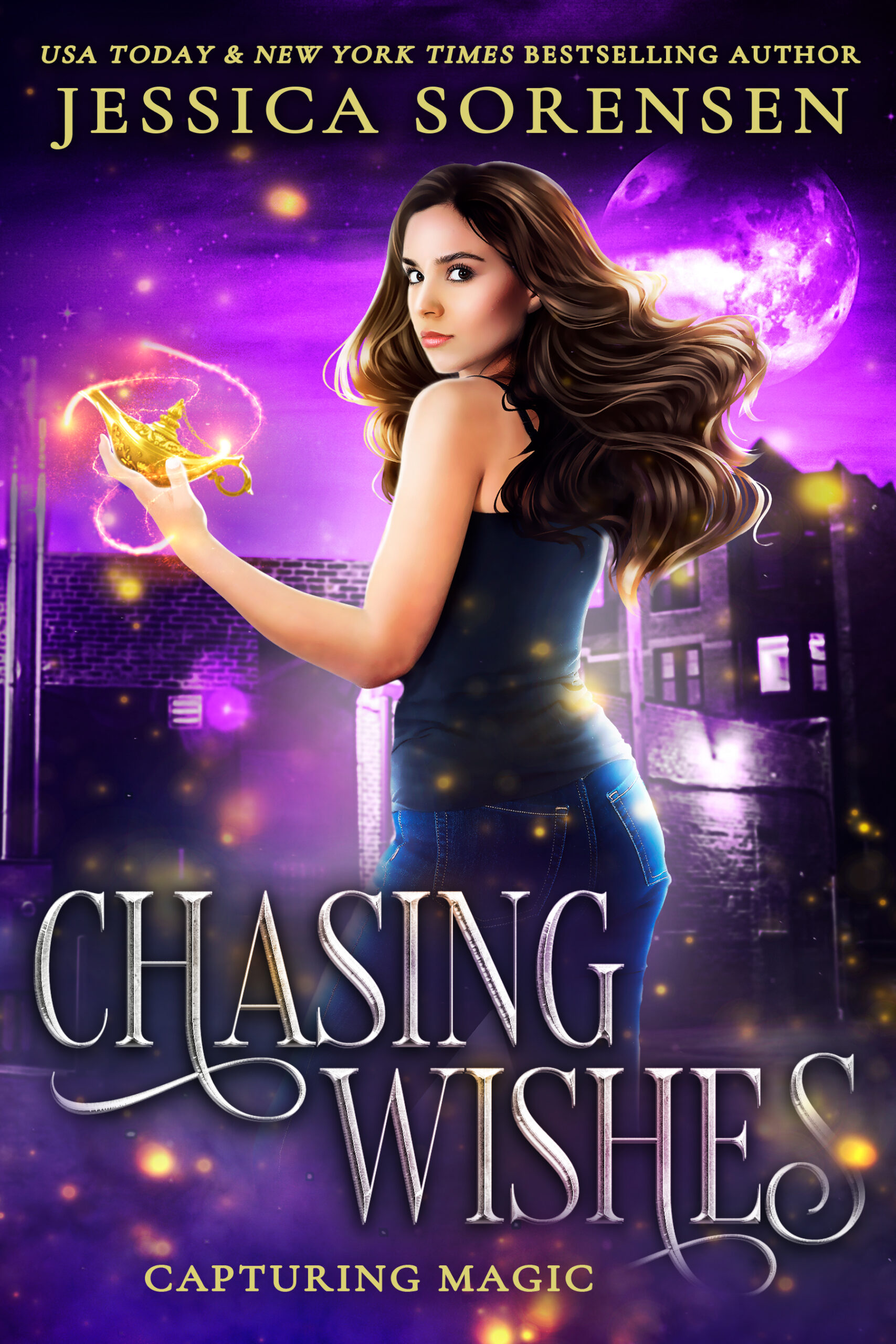 Over a decade ago, I was cursed by a genie so that I could never fall in love. If I break the curse, the creature or human I fall in love with will die a painful death. I've spent years fighting my emotions to protect the people in my life. But my fate changes when I make an agreement to steal a genie's lamp in order to save my friend's life.
Let's just say I mess up the mission a bit and end up getting stuck with Asher, a gorgeous but arrogant genie, and his two friends Easton, a flirty faerie, and Arrow, a sweet cyborg, and his quiet, brooding brother, Maxton. I also discover I might be human. But no one seems to know what sort of creature I am. That's okay, though. I've made it my mission to find that out, even if I have to ask the guys for help.
I just can't let myself fall for any of them or else we'll all end up dead.
This is a full-length why choose novel, meaning this is a burn reverse harem series where the main character has more than one love interest. It contains steamy scenes, with a drop of suspense, mystery, mayhem, and magic.