Coffee Cake & Vampire Lies
Book 2 in the Harlynn's Mystery Investigations Series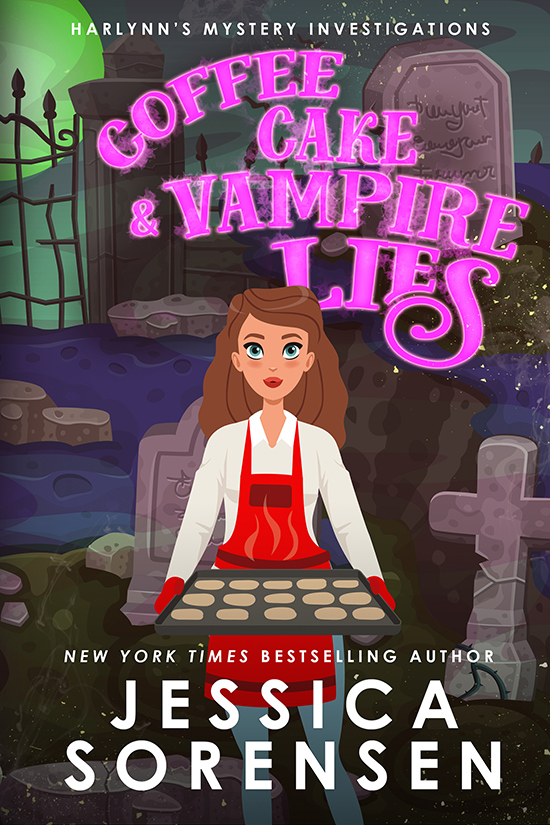 Harlynn has a bad case of amnesia and no one seems to know why. She's also been cursed with the ability to talk the dead. Or well, zombies that no one else seems to be able to see.
Still, she manages to make a home for herself in the small town of Hollows Grove, and for the most part, ignores all the rotting zombies plaguing her life.
But during a town bake sale, a man ends up dead, and Harlynn might be the only one who can solve case. Well, if she accepts the help from the pesky, smart-mouthed zombie who refuses to leave her alone.