Sugar Cookies & Zombie Secrets
Book 1 in the Harlynn's Mystery Investigations Series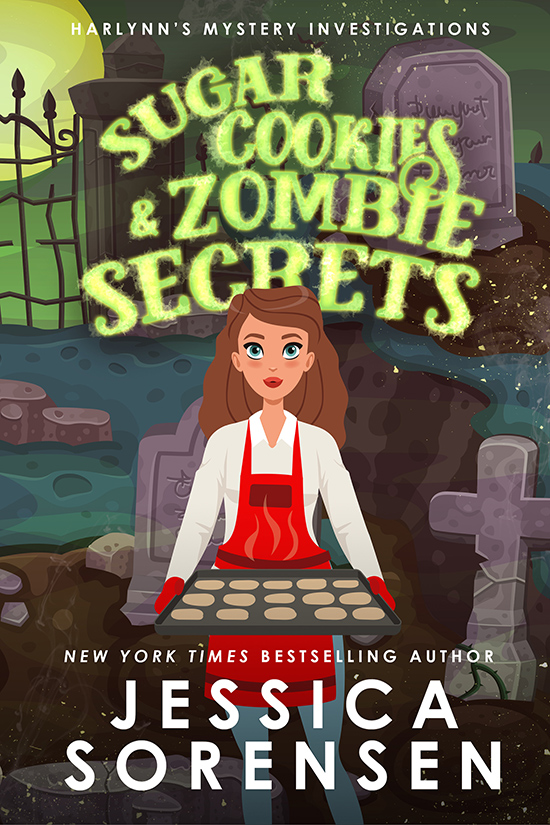 A woman who can talk to zombies. A sheriff who knows more than he's letting on. A murder. Hollows Grove is full of secrets.
My name is Harlynn, and three months ago, I woke up in the small town of Hollows Grove with no recollection of who I am and surrounded by zombies no one else could see. I may have lost it right then and there, but thankfully, a snarky woman named Miss May took me in and helped me get onto my feet.
Now I spend my time attempting to live a semi-normal life while trying to ignore the pesky zombies that won't seem to leave me alone.
But when a man ends up dead at the town bake sale, and Miss May is the main suspect, I may have no choice but to turn to the zombies for help. Well, that and Kingsley, the town sheriff, who might be the most gorgeous guy I've ever seen. But he might be hiding just as many secrets as I am.