Witches, Magic, and the Ghost
Book 2 of The Heartbreaker Society Curse Series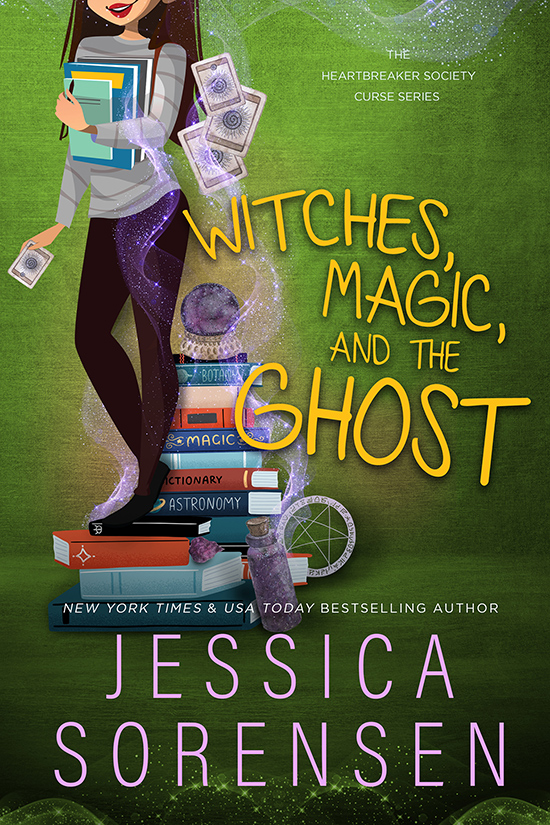 My name is Ashlynn, and I'm a witch. Not that anyone can know that, since humans can't know magic exists. That'd be okay except I have a terrible habit of creating spells that go wrong.
Luckily, my best friend is way better at magic than I am and is excellent at helping me clean up my magical messes.
But when summer break arrives, she goes on a vacation with her family, and I'm left to deal with any magical mishaps on my own.
And boy, oh boy, do I create a massive one.
It starts with me trying to do a simple vortex spell. But as usual, I mess up and end up opening a portal to the ghost world and unleashing a murderous ghost onto the town. I need to find a way to get the ghost back in the portal before it ends up murdering someone. I may need some help, though.
That's where Maxon comes in. Maxon is my cute next-door neighbor that I've secretly had a crush on for years. I always thought he was human. Turns out, though, he's a werewolf, and together, we're going to track down the ghost.